I have a Precision Link Xceed device. It is a fine measurement device and it can be connect to the pc to transfer measurement to a software program to analyze the measurements.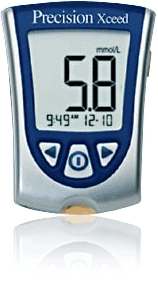 Precision Link Xceed Device
All that is fine but there is a problem the software program is not supported on Windows Vista and i looks like it's made for windows 95. Shown below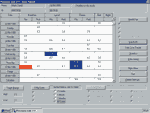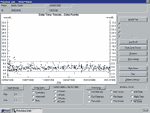 Program specifications:
Microsoft Windows 98/2000/NT/ME/XP
At least 50 MB free hard drive
1 serial port or USB-port (adapter required)
Download software (Precision Link Version 2.5)
Deployment of alternative solution
I tried this program on Windows Vista with a Sandberg USB to serial adaptor with a USB driver from windows update – and I was so lucky to try a BLUE SCREEN in Vista which haven't seen before. And another drawback in the program is that the serial ports are not detected they are hard coded so my USB adaptor on port COM 10 could not directly be used 🙁
I then decided that it must be possible to upload the measurements from the device my self. I searched the Internet but could not find any documentation on the protocol used with the device. I then took my old pc and installed a serial watcher program so I could see all the traffic witch occurred between the program and the device.
After some testing and analyzing I came up with a little code in C# witch can connect to the device and return all the readings in the device.
Here is a link to a project witch includes the code.
Some specifications on the communication:
Port settings

BAUD_RATE = 9600
DATA_BITS = 8
STOP_BITS = One
PARITY = Parity.None
DtrEnable = true
RtsEnable = true

Commands

"1ID"
"1GET_METER"
"1GET_EVENTS"